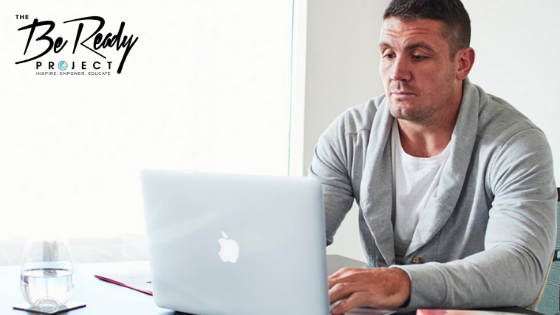 AFTER 16 YEARS MY ADVICE IS TO STUDY
What if I told you the most significant piece of advice to young athletes from an NRL player with more than 300 games under his belt, is to study, study and study?
Chris Heighington (Heighno) retired after playing more than 300 games in the NRL. When the time came to leave professional sports and move on, he already had a plan, the right skill set, and certifications to get started in a new direction. He sure does miss the game but is busy helping other athletes chase their dreams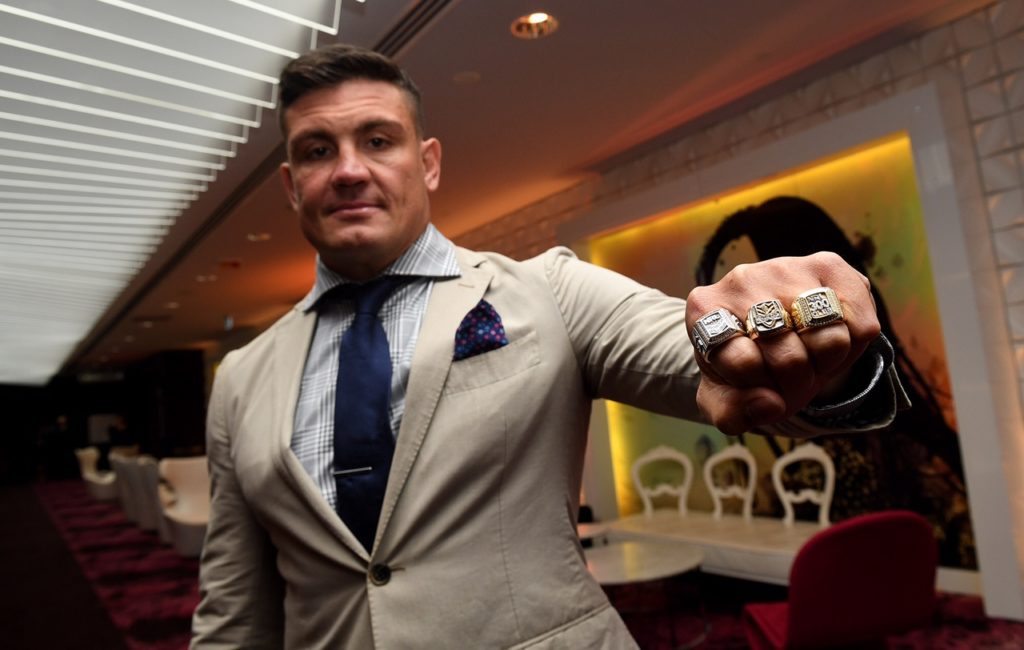 Chris had his debut in the NRL in 2003. Chris was 19 when he started playing for the Wests Tigers. He moved on to the Cronulla Sharks in 2013 and later joined the Newcastle Knights.
Over the years, Chris had some great successes in the NRL. He was part of 2 NRL winning premiership teams and is one of the 39 players who have played more than 300 games in the NRL. What makes him different is his vision for life beyond footy and how he prepared himself for it.
Chris knew that he had to provide for himself and his family for many years to come. "I was pretty lucky because I played for 16 years. I had a lot of time to do things. Rugby league is a tough sport. It can be over after one training session, one bad injury on the field. I recommend everyone out there playing Rugby League to study."
Driven by this realization, Chris got ready for life after sports as well. He completed his studies alongside his game, equipped himself with the right skill set for what he had planned.
"I completed my Certificate III and IV in fitness and my Level One Strength and Conditioning, and also a small business course." Chris now runs Chris Heighington Sports Performance where he helps young athletes "reach their dreams and goals."
Explaining why he chose fitness, Chris says, "That's what I was passionate about, I built my whole Rugby league around my fitness… one of my mentors once said to me that you've got to keep doing what you are passionate about, I love training, and that's why I went down that avenue."
What's it like to be retired?
The retiree life has its perks, but there are a couple of things that Chris misses from his NRL days.
"I miss the locker room banter, the challenges that footy set ya, that rollercoaster ride, you know when you win a game, you are upon a high when you lose, you are down, those ups and downs. I will probably miss crossing that white line and getting into it and having a win."
"I'm gonna miss it, but, I was lucky enough to play for 16 years and finish on my terms and move on to the next part of my life."
Advice for Young Athletes
"Surround yourself with good people number one; there are a lot of people who want to help you."
"The second bit of advice I would give is to study. As soon as you start playing in the NRL you need to start studying. The NRL gives you grants so you have no excuses not to study."
You could be on the field, warming up, and an injury might spoil your whole professional career. This is why Chris says all athletes must be prepared.
Chris Heighington Sports Performance
As a young kid, Chris dreamed of playing in the NRL. Now that he has gone above and beyond that, it is Fitness business that keeps him busy.
He has always been passionate about fitness training, and through the training center that he set up after retiring, Chris Heighington Sports Performance, Chris helps young athletes to achieve their goals and dreams in sports.
During his NRL days, surfing was one of the hobbies that helped Chris take some time off from the field and training to relax. In his second avatar as a trainer, he uses this experience to help surfers prepare for competitions at Chris Heighington Sports Performance.
Chris Heighington Sports Performance works with semi-professional athletes who compete in cycling, skateboarding and surfing as well as athletes who play rugby league.
Chris Heighington's life story is unique and inspiring. It tells us that towards the end of your sports careers, you are not an empty vessel but an overflowing cup of knowledge that can enrich and motivate many others around us!
.