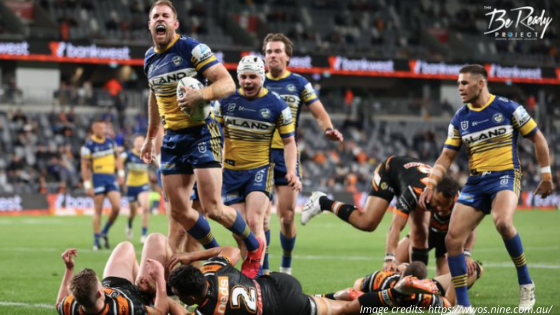 ANDREW DAVEY – The diamond in the rough of Emerald
Posted on
September 1, 2021
There is a recent luxury car commercial that suggested that instead of waiting until age 80 to first enjoy that luxury car, life should be the other way around. Andrew Davey is a person who has done things the other way around. But for him, he never would have borne the fruits of NRL success if he had attempted to follow that 'normal' path to the NRL. In his words, there is always "more than one way to skin a cat".
Picking the early Emeralds
Growing up in a small coal mining town of Emerald in Central QLD, Andrew Davey was never meant to play NRL. "Unless you were a freak at the age of 16 and earmarked by the professional clubs, you weren't going to go anywhere" referencing Dave taylor and Ben Hunt in his local area. "I always loved my footy growing up but I wasn't a great footballer. It wasn't until I left school that I had a massive growth spurt and grew 6-7 inches. But by that time, I was just playing local footy for fun and started my trade apprenticeship. I didn't aspire to be a professional athlete but I had thought that ship had sailed".
"If there was a job to do, you'd just have to do it". Sounds pretty daunting for a 17 year old starting his apprenticeship to be thrown into this environment pushed by hardened bush men. But they say diamonds are formed under pressure. "The expectation was – you'd come to work and you would work HARD. You wouldn't back chat, you'd turn up 20 minutes before the start time, it was sort of like a dictatorship but that creates the discipline of things done under any circumstances". Yes, that is even if the circumstances were 45 degree days or working 6 months straight through the 2008 QLD floods with no days off. When any new young player joins the Melbourne Storm, coach Craig Bellamy sends him to 3 weeks of work with a trusted local tradie. He is lazy? He couldn't handle doing the work? Sorry, young man, you can't join the Melbourne Storm – the most successful club of the last 2 decades.
Andrew had finished his apprenticeship, started working as his own tradie and thought he knew it all. And that's when he lost it all. "I was 19, starting working for myself and was making quite a bit of money. But because I had come out of my trade so young, I thought that made me special. I had an ego and attitude, thought my way was the best way and would brush other people's advice". But when you're at rock bottom, surrounded by coal, they can be used as rocks or be used as diamonds. "Luckily I got into an argument with an older tradie who told me to pull my head in. And because I had nothing to back it up, I thought to myself "Maybe I am wrong". And in the long run that has helped me be more open to advice; to be more coachable, listen to every coach or trainer, whether I thought it was right or not. And that has made me a better football player by far".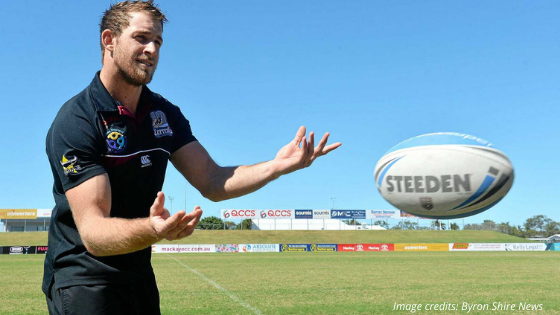 Get out of the comfort zone
After moving from Emerald, Andrew decided to head to North QLD, trying his hand with the Mackay Cutters on a train and trial deal in 2016. By the end of 2017, he had secured a full time contract, forced the club to change the rules on rookie of the year award and captained the team. For a guy who originally stated "all I wanted to do was play local A grade", it would be easy to slip into this comfort zone and rest on those laurels. "But it isn't about how much money I could earn, it is about how far I could go as a football player, for myself. So I moved to the Townsville Blackhawks". New environment. New people to prove wrong. Straight away. Andrew claims his "football exploded", as he had time to "beef up", get stronger and faster.
Fast forward to a player-manager being at a game up north and he was heading down to Parramatta to realise that improbable NRL dream – a dream that still featured another 2 years of lower grade. Some might say toiling through the dirt; others like Andrew would keep collecting those pieces of coal to pressurise.
Never stop learning and growing
Andrew Davey made his NRL debut in 2020 for Parramatta at age 28. His debut wasn't via the U/16's, 18's and 20's NRL pathways. It wasn't via the Schoolboys system. And he wasn't earmarked as one of those teenaged talents in Central QLD. But he finds himself in this position, as a fulltime NRL player, also a qualified builder yet suddenly decides "I am also going to do my Cert 3 and 4 in Fitness".
Andrew's experience with VET study:
"The NRL has the Tertiary Education Agreement built into player contracts. I just thought how great it is to be given money to further myself in another career – this is the best thing you can do for young players who come straight from school, because it gives them more of an initiative to go and do something with themselves". Even though with football you are physically drained, you've still got a lot of time on your hands to do things. After the first week I thought about giving it away but I am glad I stuck at it….you feel productive, I enjoyed that development. Next thing – I am doing my Cert IV in Training and Assessment – being able to teach others. I enjoy being able to help other people's lives better".
Forge your own path
The word trailblazer gets thrown around alot to the point of being a cliche'. But in the old days, it was the first person to clear the path through the forest for others, forever into the future, to be able to freely move along the path. "I came from a place where if you hadn't made it by 16, no one was coming out to Central QLD to watch you play and take you to Parramatta" Andrew explains. "So before I left, I said I was going to create my own path and leave a trail so that people could do the same thing that I did". Trails can take many forms and one trail that leads to the NRL isn't the only one. "Not everyones cut out to play NRL. Some might want to just do the best in their local league. But (if what I learnt along the way) can help and give a kid the drive, or the love or the idea that maybe "I can do this", then that's my job done'.
Don't pick the fruit until it is ripe
Although the official eligibility criteria states that you can be over the age of 18 to apply for the Police force in Australia, it is an unspoken rule that they prefer to accept candidates when they have left school, done some work or study, had some 'real life experience' then join in their early 20's. If it's good enough for those who protect and serve us, should the NRL bring back the U/23's Presidents Cup, also known as 3rd grade. If players had 3 clear cut levels to move between, learning their craft amongst more experienced men then how many more late bloomers like Andrew Davey would we see?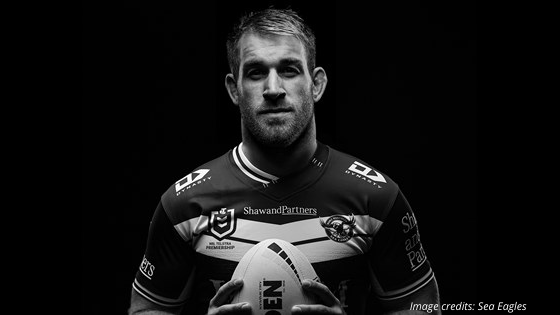 "More than one way to skin a cat"
Andrew Davey is now 29. He has worked years in the gruelling sun of Emerald, completed an apprenticeship as a fully qualified Builder, went broke, lived and played in North QLD, moved to Sydney, completed his Cert III and IV in Fitness, completed his Cert IV in Training and Assessment and is teaching other players about carpentry. All skills and experiences which have culminated in turning the coal-boy from Emerald into the diamond playing NRL player at Manly-Warringah. Another typical NRL player left school at 18, started playing full time NRL at 20 and has done so until the age of 29. That's all he knows. Just like the luxury car commercial, Andrew may have done things the other way around, but I think he may still have plenty of kilometres left to drive in life.