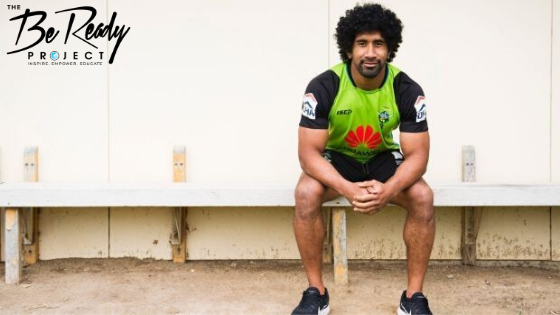 Changes for the good
"The harder I work, the luckier I get."
Thirty-three years old Sia Soliola's career story might look a lot like any other NRL athlete's. However, the way he finds motivation from his past experiences is indeed different and inspiring.
Growing up in NewZealand, Sia signed with Sydney Roosters at the age of 17. He progressed pretty quickly and within one year made his debut at the age of 18. After five years with the UK club St. Helen's, he came back to Australia and joined Canberra Raiders.
"I chose the Canberra Raiders because I have a strong relationship with Ricky Stuart who was my coach at the Roosters at that time, and now he's my coach here at the Canberra Raiders," says Sia.
2006 was an excellent year for Sia. He had a consistent year and made it to the New Zealand Kiwi's team. The following year, however, was a tough one. In retrospect, Sia thinks this happened because he stopped working consistently and expected things to happen naturally.
"I didn't feel like I had to do as much as I did in the previous year. Things just crumbled pretty quickly. When I came back from offseason a little overweight, this put me on the back foot right away. My focus shifted to losing weight rather than improving all my skills and just picking up from where I left off."
"Because things were not going the way I thought it should have, I wasn't mature enough to understand the natural progression of success. I was in and out of first grade a lot that year. I lost a close relative to suicide, and that was pretty tough.
Just as Sia was getting back on track, an injury made things even worse for him.
How NRL Helped Sia Prioritise Education
The NRL these days encourages all athletes to study. Sia says that it wasn't always like this. "When I first started playing, there wasn't much emphasis on education. There wasn't a big drive for it. It is now part and parcel of the process. When you join and learning the trade, you understand that a part of it is learning what you want to do after football."
Sia believes that technology has changed the dynamics of how we operate. This makes it possible for players to analyze and identify their strengths and take an informed decision about what they want to pursue.
"It is great nowadays where we have a lot of support through our wellbeing managers. Having guys from external areas come in and provide services for players and staff as well.
There has been a great change in this industry. Life after football has a huge emphasis in today's day and age and throughout the Rugby League community".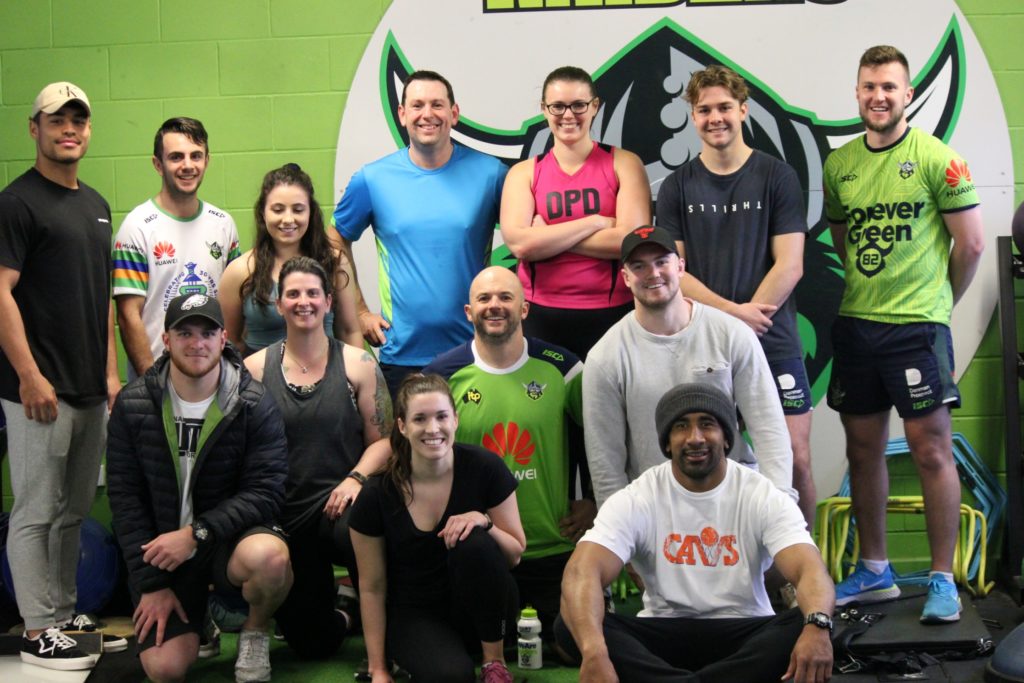 "It is not only to understand or to get ready for life after football. Sometimes the skill you develop, you can transfer those skills through your training."
Sia believes that it is not just sports or fitness skills that young athletes should be focussing on. During their careers, players meet a lot of people from various walks of life, including business people and sponsors and other community members. There will be something to learn from each interaction that you can use in your future life.
One of the perks of being a Rugby League player is that you get to meet a diverse set of people. Sia says meeting new people and getting to know what they do opens up something inside him and inspired him to start exploring options for a life outside football.
"There are a lot of similarities between different businesses or organisations. It opens up your eyes not only to the football field. When we are young, we are generally only focussing on training getting yourself better, getting yourself fit as possible and getting your skills right. It is about understanding why people operate a little bit differently… or expanding your thought process instead of just following the norm."
Sia's message is about expanding your horizons. Education is not just what you learn in the classroom or the field. Every interaction and every person you meet, on and off the field, will have something to teach you about your game and life beyond it.
Connect with us on social media!