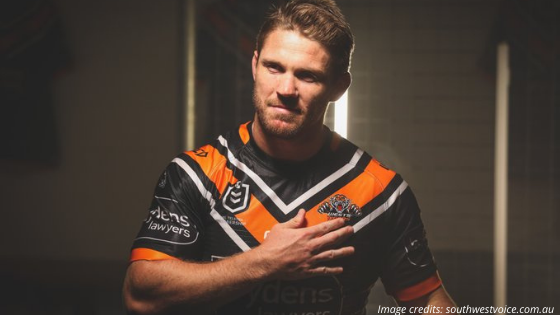 How Chris returned from a dislocated hip in 3 months…
Posted on
December 17, 2020
Written by Chris Lawrence
Round 3, 2011 only 5 months after making my debut for Australia I dislocated my Hip in a routine run.
It took 5 doctors and nurses in the hospital yanking at my leg to get it back in. I was then told my career may be over, as I may need a hip replacement.
The kicker was I would have to wait for a scan 3 months later to determine the outcome. The fear of the uncertainty really started to creep into my mind.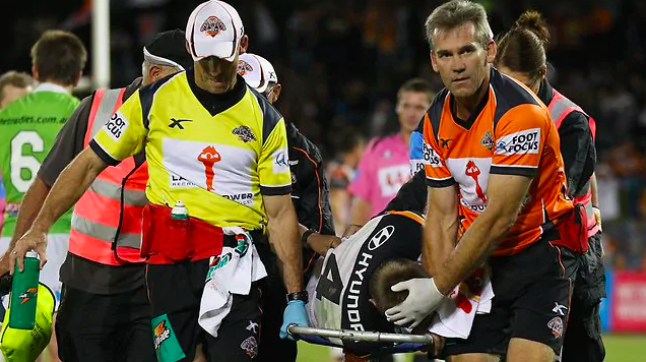 So how did I deal with it?
1) Clarity on my current situation
I needed to be honest with where I was at, the uncertainty around my career and lots of the things out of my control. I also needed to understand some of the traits that may be holding me back from returning from the field and what I needed to learn in order to overcome this challenge.
2) What does the best year of my life look like
I needed to have a goal, but not just a safe one.
I was given some great piece of advice during this period, look 12 months from now, you have just had the best year of life. What has happened, what did you achieve, where did you go?
When we set goals, a vision or new years resolutions don't play it safe.
Who wants to just have an average year next year?
Set your goals high so that achieving them would provide you with the best year of your life.
'Set your goals so high that you get uncomfortable telling small minded people'
So I did that, I said I would be back playing in 90 days, that the Wests Tigers were going to win the Grand Final and I was going to be back playing in the team. I also said that I would play for Australia and we would win the Four Nations final.
Now that was quite outrageous to think of at the time considering where my current situation was.
"If you set your goals ridiculously high and it's a failure, you will fail above everyone else's success." James Cameron
By the end of 2011 achieved one out of the three goals. While the Wests Tigers didn't win the Grand Final, I did play for Australia at the end of the year and we did win the Four Nations Final. My goal of getting back playing in 90 days was debatable, I came back and played after 95 days, however there was a bye round in there so I still maintain I could have achieved my goal if it wasn't for that.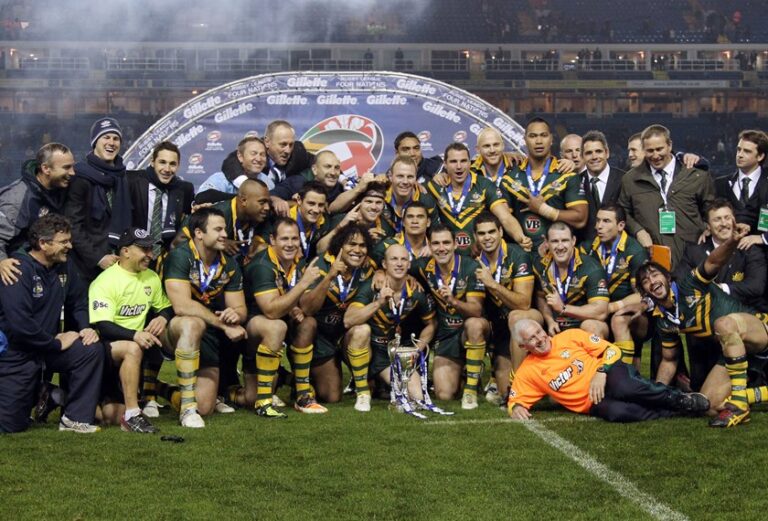 Photo credits: www.broncos.com.au
3) See and hear your goals everyday
A vital lesson I learnt from my first coach in the NRL Tim Sheens….
'Have your goals visible and front of mind everyday and wherever you go. By seeing and hearing it everyday eventually you will start believing it and soon your subconscious will start directing your behaviours to align with what you need to do to achieve those goals.'
I wrote the goals for the best year of my life and stuck them on the dashboard of my car, in the bathroom and in my diary. Everyday I saw them and I repeated them.
4) Small targets, every day & every week
To take my focus away from the uncertainty of my career potentially being over I had to redirect myself to what was in my control, my thoughts and actions. What could I do every day and every week that was in my control. I sat down with the physio at the time and gave myself milestones and targets. Every day I had a small target to hit. By doing this it would allow me to meet larger milestones. Such as when I could start running, doing weights, back training with the side.
It became a running joke with the team, they would ask what day in my recovery I was at, I would know exactly what day and what target I had to hit.
Focusing on achieving a small win everyday allowed me to direct my energy in a positive way.
I soon learnt that small consistent actions every single day could produce massive transformations.
Now that you have heard how clarity and a vision helped me through one of my toughest times the question you need to ask yourself is, have you set your goals for 2021? Do you know what you want out of it?
Finish the year strong by being clear on where you are going in 2021, this will help you hit the ground running next year.
Don't just wait for new years to come and then pick a resolution, start now.
Really assess what you want to achieve next year. If 2021 was the best year of your life what does that look like?
Answering that provides you with an end point.
I would love to hear what that looks like for you.
Connect with us on social media!