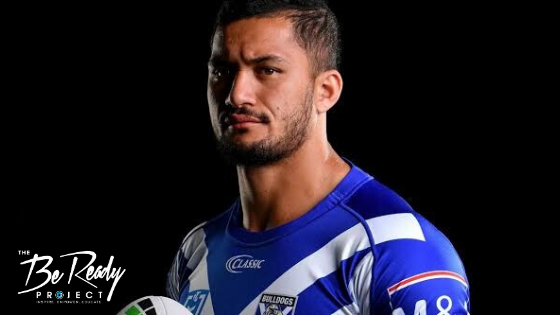 Corey Harawira Naera's search for life after sport
Corey is a New Zealand professional rugby league footballer who plays for the Canterbury-Banks town Bulldogs in the NRL, and has also represented his country playing for the Kiwis at the end of 2019. Corey is quite the successful sportsperson and it was only necessary for him to share with us a few ideas he has about life after the field. In this interview, he talks about the importance of having passions other than playing sports professionally. He explains that it is essential to find other interests since the lucrative years of a sports person have a shelf life of about ten years.
Corey speaks about the frightening prospect of transition from the professional sport which can lead to the players experiencing loss, regret, devastation and a loss of their identity. He is of the opinion that one should exit with a plan on how to live and survive post-league. It is therefore important to prepare oneself mentally for the transition that will inevitably happen.
Professor David Lavallee, the world export in Athlete wellbeing has recently released a seminal report highlighting the relationship between athlete wellbeing and sporting performance. Lavallee research shows athletes who engage in off field development and pursue passions away from their sport are pick more in their team, perform more consistently on the field and have longer careers.
Education, as Corey rightly points out is important in packaging oneself to prepare for the work force outside the League. He stresses that it is vital for one to find out their passion outside the Sports arena to gather skills that will be useful in helping them not only cope but also thrive in the work force. Most athletes tend to overlook their Education and believe that Sports will take them through their life and compensate for other aspects of success but later on come to realise the importance of having a backup plan.
He goes on to mention that one cannot afford to be complacent and they have to constantly think about the future and make adequate plans to facilitate their inevitable departure from sports. It is important to note that during the time that the athlete has to exit and retire, their obligations also multiply since for most of them, they want to settle down and start families. This was no different for Corey as he now has a young family that he has to think about and ensure that they are adequately provided for. Sustainability is key.
Emotional attachment is also something that the athletes struggle with. Several studies have shown that players may at times feel reluctant to engage in career transition planning as they feel that they should be focussing on their performance on the field instead and concentrate on holding down a position. By speaking about his future plans, even as he is still playing in the league, Corey is certainly taking a step in the right direction and especially so, when he changed clubs to the Bulldogs, by surrounding himself with people who encourage him and challenge his mindset to be better and to do more with the opportunities he is exposed to. Through talks by former players and also reading their biographies, one is in a better position to make an informed decision and learn from those that have gone through the same journey.
He speaks of undertaking Certificate III and IV in Fitness as educational courses that he is almost finalising. He believes that these courses are equipping him with the skills that he needs to take on in his next venture. He wants to capitalise on his people skills to actually help those around him by training the youth from his community to also realise their potential and harness their skills to become successful athletes in the future. The holistic training that he is receiving will basically help him to widen his horizons.
In summary, in sports career, as is the case in other aspects of our lives, it is important to always plan. Realising our passions and potential in our skills and abilities will help us to take full advantage of the opportunities available to us, widening our scope and using them for our benefit and those around us. It is important to take steps to ensure that the future is better than our current realities.
Connect with us on social media!