Dean Cox: "5 Tips that have helped me post-retirement"
Posted on
September 9, 2020
Presence is a funny thing. No one can describe it. No amount of quantifiable data, study or research can work it out. But every person can easily spot it. Bob Hawke was one of Australia's most charismatic Prime Ministers who demanded the room upon entering. However, there is a famous photo of Jack Gibson standing next to the PM. Jack – aviator glasses, fur coat and chest puffed out from yet another premiership win, with Bob Hawke looking insignificant next to the NRL super coach. AFL legend Dean Cox is one person who definitely has it. Sure, being 6 ft 8 certainly helps but it's more about what you do with those talents and attributes that define you.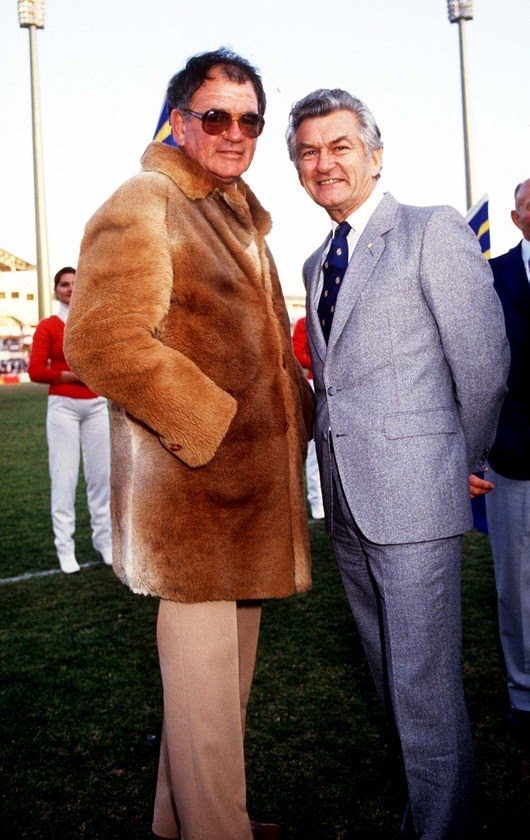 West Coast Eagles Ruckman from 2001 to 2014, playing 290 games including the 2006 premiership win
Six time all Australian player including four years consecutively from 2005 and 2008; being considered the outstanding player in his position throughout much of his career.
Currently on the coaching staff for the Sydney Swans, 6 years of coaching.
Opportunity + preparation = success
Hearing Dean talk, it is hard to distinguish if his down to earth approach is a result of growing up in outback Dampier, WA or simply being from the old school. "For me moving to Perth at 17, footy was about bus trips up the coast, beers with the boys and having fun", admitting he might have done that too much during his early years. Regardless, this is something he still believes in to this day while coaching at the Swans. "It's about building culture. Young players coming from far away such as myself, it's important to have the team as a second family for those players; so they feel welcome, they are supported and kept out of trouble". He adds that if you tell a player not to do something they are going to do it anyway so it's about building that relationship and managing them in the best way; not creating a divide.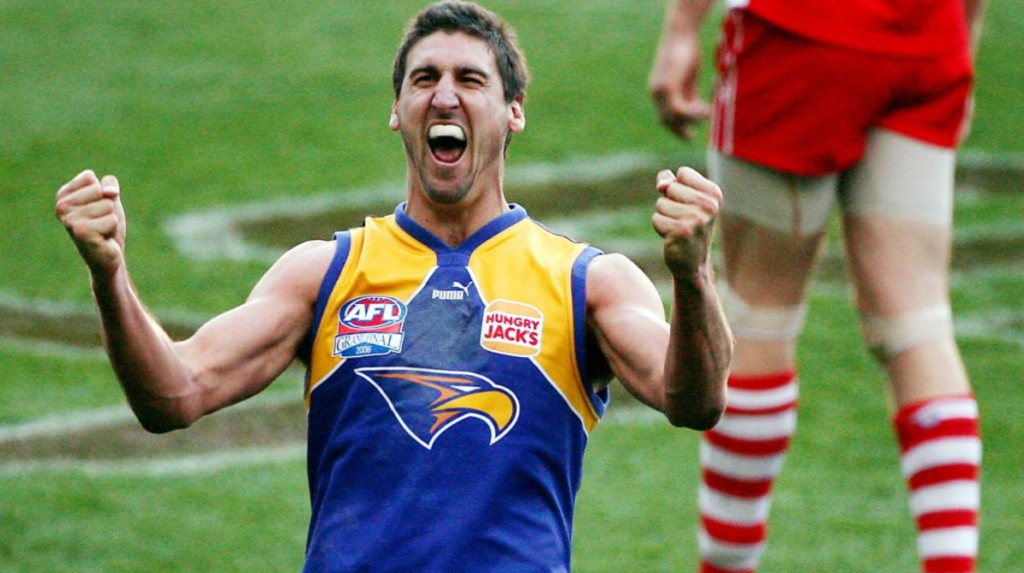 Image credits: heraldsun.com.au
Are coaches born or made?
Nic Naitanui is a star of AFL; influencing a number of young players from all walks of life. Such is his influence, Dean Cox even credits him for setting him on the path of coaching. "It wasn't until Nic came to the club that I decided on the coaching pathway", explaining that Nic's lack of experience in AFL wet his appetite to assist and mentor the young player. In fact, this selflessness and desire to help others really shone through for Cox in the last year of his career. "I thought to myself 'I've got one more year to go but there are some young gun players in my position at the club. So, instead of me staying around for one more year, it'd be better if I could retire and keep that player here for potentially 10 more years. That player ended up being a premiership winning Ruckman and I have a career in coaching".
Prepare for the transition
While the above statement might seem easy and logical on paper, for a lot of players it is not always that simple. Dean explains " A lot of my footy mates I spoke to ended up going a year or so too long because they didn't know what to do (outside of AFL). They were scared about transitioning. The club knew that they wanted to keep me around as a coach so they put me through coaching courses throughout my career".
Some players might try to stretch out every last year of playing but for some it can happen overnight. For Dean, all it took was a very slight decrease in performance in his second last year for him to question himself. "I thought that if I had a decent career, I didn't want to get to the stage of being told he had to retire or play reserve grade" Cox states that he could retire when he did as he had a clear idea and path of what to do upon retiring, unlike some of his teammates.

Dean Cox might only be 6 years retired but there are a plethora of tips he discussed that has helped him post retirement:
Maturity comes with time: early during his career, Cox admitted that "study wasn't for me". He is now doing a Masters of Coaching, aged 39.
Outside interests: "I had some business interests to keep me occupied away from footy as much as I could. (One business venture) The seafood restaurant didn't last but taking your mind off and focusing on other things is important while playing".
Use your network of being a professional athlete: "Being an AFL player, there will be many contacts and sponsors of the club that will be happy to give advice and help. It's not about just getting their business card but just form a relationship with them and things will come"
Do not waste the opportunities given to you: "Most kids have to decide their whole life and career from school at age 15-16. Players have so many opportunities plus the luxury of deciding that at an older age over a 5-10 year career – don't waste that time….you've got 40 years of work after footy!"
Be confident and back yourself: "There are a lot of similarities between a footy club and a business with the challenges they have and the environment of working as a team"
Connect with us on social media!