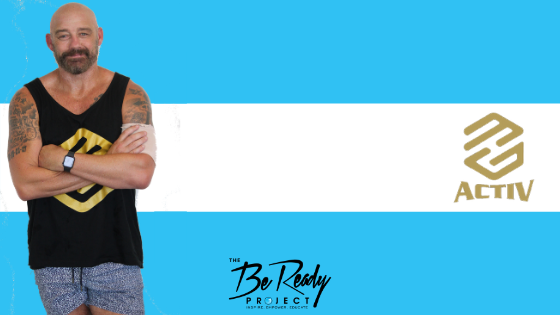 How MG built his post sporting career
Posted on
October 23, 2020
The year is 1991. The grand final is Canberra vs Penrith. Second half. Big second rower Mark Geyer charges onto a short drop out so fast, the TV camera couldn't keep up. He finds captain Royce Simmons for his second try; Royce famously says he wants to have a beer with every Penrith supporter and the rest is history.
Fast forward to pre season 2001. Then-coach Royce calls a battle weary Geyer into his office and sits him in front of his two side by side TV screens. The left screen – "MG" in his 1991 prime. The right – the now bench player playing in 2000. Puzzled, Geyer asks his former teammate "Why is the right screen playing in slow motion?". With a sigh, Simmons reveals "It isn't" with Geyer realising the game had passed him by. "I think it's best you retire".
"Retire?" Geyer thought. "But I've got 12 months left on my contract. I was going to figure out what to do during this last season. I've got nothing to go into". That day was a Monday. The retirement press conference was Thursday. The following Monday, Geyer was at a mates clothing distribution company asking for a job. "Sometimes, adversity brings adventure", MG muses.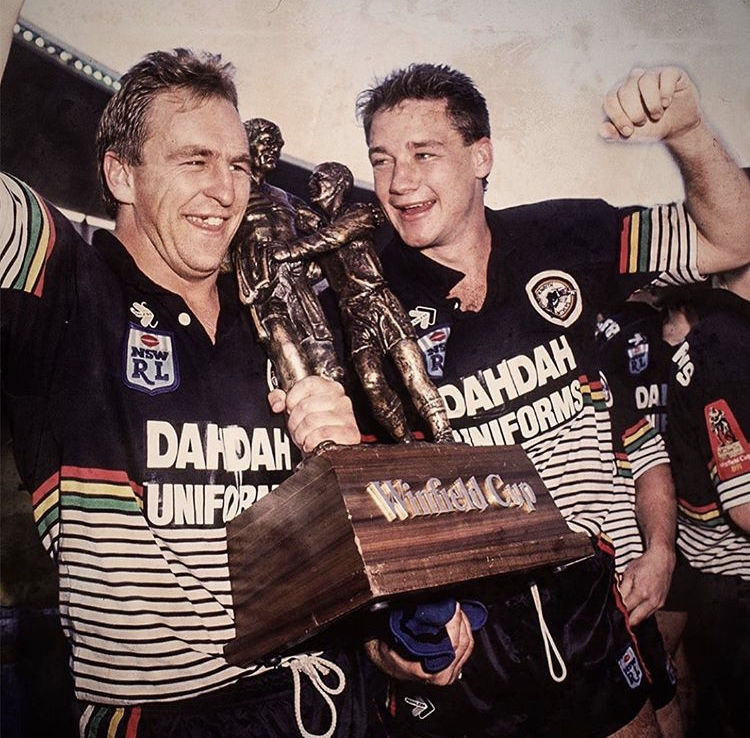 From the outside, a person might be cynical and think "Oh yeah, former footy player, gets a great gig in the media on the back of his profile and that 'jobs for the boys culture'". But hearing the Mount Druitt locals story first hand, it really proves you can't judge someone until you actually know them. Some of Geyer's work history before and during his playing career included:
Panthers Marketing department; with Royce again as his boss
Garbage run work; 3.30am starts
Full Time Penrith club maintenance worker in the initial years of first grade
Panthers Junior Development officer; inspired by a Graham Eadie visit to his school in 1979
Rugby League Week magazine columnist for a decade
Yet despite all these roles, within a week Geyer goes from an NRL player to finding himself at the doorstep of his mates company, which he worked in for the first retirement year. He explains "At first it was very daunting, I didn't get depressed; I was just anxious as I was 32, with 3 kids, and no plan B. So I just decided not to say "no" to anyone – 2 days labouring, a day of selling clothes, anything. It's amazing where your life takes you when you say 'let's do it'. If you hesitate – you're lost".
Western Sydney in the 1970's
Mark Geyer tells a story that applying for jobs as a kid, he would use his Grandmother's address, a few suburbs away. "If they saw my Mount Druitt postcode, the resume would be immediately thrown into the bin. Postcode racism was real – it really gave me that chip on my shoulder as a teenager". But as long as he could remember, Geyer always wanted to be a football player even though there were 30-40 local players better than him. "Growing up (out west) every kid wanted to be a first grade footballer. But when the fork in the road came, most went right but luckily I went left". If there was one genuine fork in the road moment? Geyer discusses in the U/16's all of his mates (and himself) regularly turning up to Sunday games in the previous nights party clothes. "But once we got close to the semi's, with some advice from my coach, unlike them I started staying home and standing out as a player. I knew there would be a time later to party but there's only one shot at making it in sport".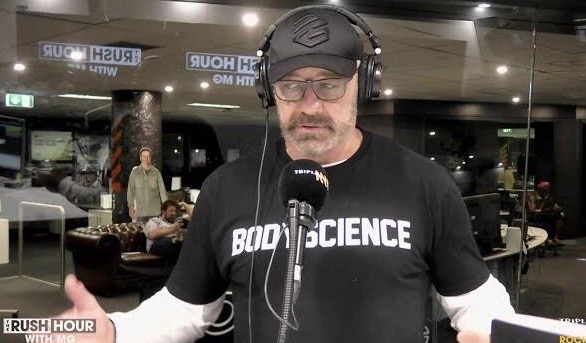 Mark Geyer's last game was off the bench in 2000. A 25 year old league fan would have next to no memory of him as a player yet would be able to immediately recognise those dulcet tones on Triple M every afternoon. Most athletes will say, with a tinge of sadness, that their sporting career is the highlight of their life. Perhaps those athletes are so used to being good in their field, they are timid in taking new work opportunities. Not so Geyer. "I got a call from a radio station in Campbelltown to ask if I wanted to be their Friday footy tipping guy and that". On paper, a former hard man who once held the record for most weeks suspended would be the last person who should be talking in the media. But, within the next 6 years, Geyer had worked every AM station, Channel 9 then finding himself at his current employer Triple M in 2006. "Sometimes, it's good to dive in the ocean without that safety jacket. If you can't swim, you'll learn. Some athletes can overthink retirement and look at what others are doing. But every single athlete is different; they're unique".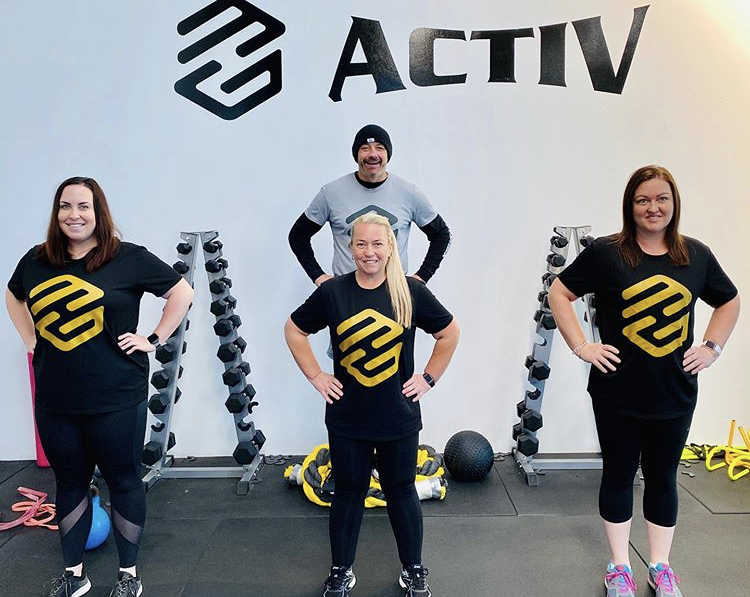 "To whom much is given; much is expected"
10 years ago, Mark Geyer had established himself as a breakfast morning radio star with The Grill Team. His wife, who Geyer glowingly describes as his 'rock', says to him before one morning shift "To whom much is given; much is expected", a well known bible quote. At this stage of life, one could be forgiven for enjoying the fruits of his success. However, Geyer still wants to give back more to the local area that shaped him as a person. Starting in his humble garage gym, MG started passing on his athletic knowledge and natural exuberance to his mates each morning, helping them through some mental health and weight issues along the way. Seeing the positive effects of getting up early, starting the day with exercise and opening up as men had, this gave him the confidence to pass this onto the wider community of Penrith. At the start of 2020, MG ACTIV was born.
MG ACTIV – Certified best fitness facility in Western Sydney
I made an important point above not to say gym. Even "facility" isn't an apt description. After opening just 6 weeks before COVID lockdown, Mark and his son Logan have already won "Best Personal Trainers" on a Penrith Press online poll. One of the keys to their success could be the laid back atmosphere with "no lock in contracts, no mirrors and no expectations, just a great bunch of people bettering themselves physically and mentally every day".
To sum the business up, Mark tells the story of client Jason Wachowiz and his accomplishment of shedding 30kg. "He walks in every morning at 4.45am with a smile and a great attitude, ready to rip in. He represents everything that MG Activ is about". After a long career in sport and media, Geyer isn't short of some connections. Mates in the corporate world. Alan Jones – a former coach. He was even introduced to Kerry packer once. But the self proclaimed "westie" would rather wake up at 4am with guys like Jason and Logan and get ready for that 5am gym class. "My parents. My wife. My kids. And those close, genuine mates who supported my footy career at age 16. Those are the people who I lean on".
Mark Geyer never went to Year 12, TAFE or University. He has forged a great career in the media and achieved everything in his sport. Yet at age 51, he recently completed his Certificate III in Fitness with One Wellbeing and proudly states "I actually enjoy learning something new; furthering myself. I was anxious when I was first on TV; not getting out the actual words of what I meant so people might think less of me; less polished. But I'm not a dummy, I enjoy writing (alluding to his 10 year article with Rugby League Week)". A lot of people approach education as a means to an end. They have to finish Year 12 as their parents said so. They have to go to University to simply get a job. Mark Geyer has a job, a career, a family – you name it. It would appear on paper there is no need for him to go through these qualifications. But he realises that the growth he has made from a young Western Sydney 'lair' to the man he is today has no finish line. In fact, there is never a finish line. And if this 51 year old Panther can get into education, then what's stopping the rest of us?
Connect with us on social media!