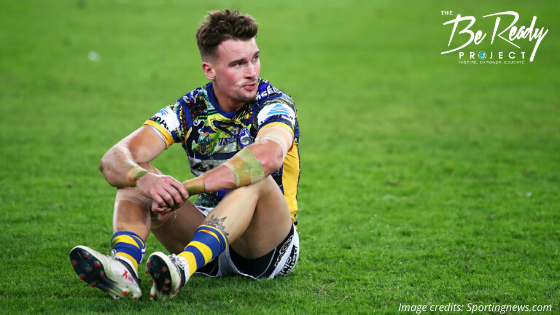 KING GUTHO TURNS TO STUDY
Clint Gutherson played NRL when he was 18. 18 years and 364 days of age in fact – but still just '18'. Glenn Stewart to his left; Anthony Watmough to his right. Looking at the sun-drenched Brooky Hill, his friends and family are there in abundance, maroon and white through their veins. School mates – 8 beers deep – telling everyone they went to school with the future superstar. Just a year ago, Clint would have been sitting in class at Freshwater High.
Today, he's scored a try on debut for Manly after representing the Australian Schoolboys.
The local sea eagle was set to soar. Who needs to study, right?
But I can't leave Brookvale – this isn't part of the plan
Over the next 2 years, Clint's career is tracking along according to that future NRL star narrative. You know the one – play first grade, become a local hero, sign a handsome contract and you're set for life. However, the infamous Anterior Cruciate Ligament decided to say otherwise in just Round 1 of 2015; rupturing it and ruling him out for the entire season.
Despite this, Manly decided to show faith to their Mona Vale junior; resigning him for a further 2 seasons. But, proving how fickle the NRL industry can be, this was effectively pulled away due to salary cap pressure thus leaving Clint – the 2 time U/20'S NSW and Junior Kangaroos representative – without a club for 2016. But, ever the optimist, he welcomed the challenge. "In the long run, it was a blessing in disguise as sometimes change is good".

Leaders can be made; not just born
It's been 5 years now since Clint ventured west along the Parramatta river to the club known for some of the most passionate (and long suffering) fans in the NRL. Being a captain of a team which hasn't tasted premiership success since 1986 is a daunting prospect. A prospect he never saw himself doing. "I never thought I'd be a captain". In fact, with another ACL tear in 2017 and a wooden spoon in 2018, one could forgive him for becoming disillusioned and angry with his wretched run. However, it was Clint's admirable and excellent attitude displayed when training that gave him the captaincy of the proud club. "If you train hard enough, you can put yourself in the right position". This is something the fullback has realised appears to translate through life as well, "Those guys who have a Plan B off the field just seem to play better on it".
Playing for Australia – yet nervous to study
Just recently, Clint pulled on the green and gold of Australia for the PM's XIII side as well as the inaugural Rugby League World Cup 9's. Despite these feats, he admitted that getting back into study made him nervous. "I was going in very nervous as I hadn't done any school work in years". But during this period of COVID19 lockdown, facing this fear and starting his Certificate III in Fitness course with One Wellbeing "legit kept me sane"
"The course really helped me in this period – allowed me to focus my energy into something instead of just waiting around for footy to come back on".
They say all it takes is a spark to ignite a fire. That the first step of a 1000 step journey is the hardest. Whatever the cliche' – it appears to have lit a fuse inside Gutherson. "I'm excited.
"You've got to wait for the right time. Everyone goes through things differently but I'm just happy I've started now and I won't be looking back……The confidence is just realising how easy it is these days from home and the flexibility of learning via Zoom allows us to do it from the comfort of home".
In these times more than ever, Gutherson says that it is imperative to be one of those aforementioned players who have that Plan B. "It has really shown us Rugby League players, who may have thought we're untouchable, that in fact, no one is – you've got to have other options in life…… Rugby League doesn't last forever."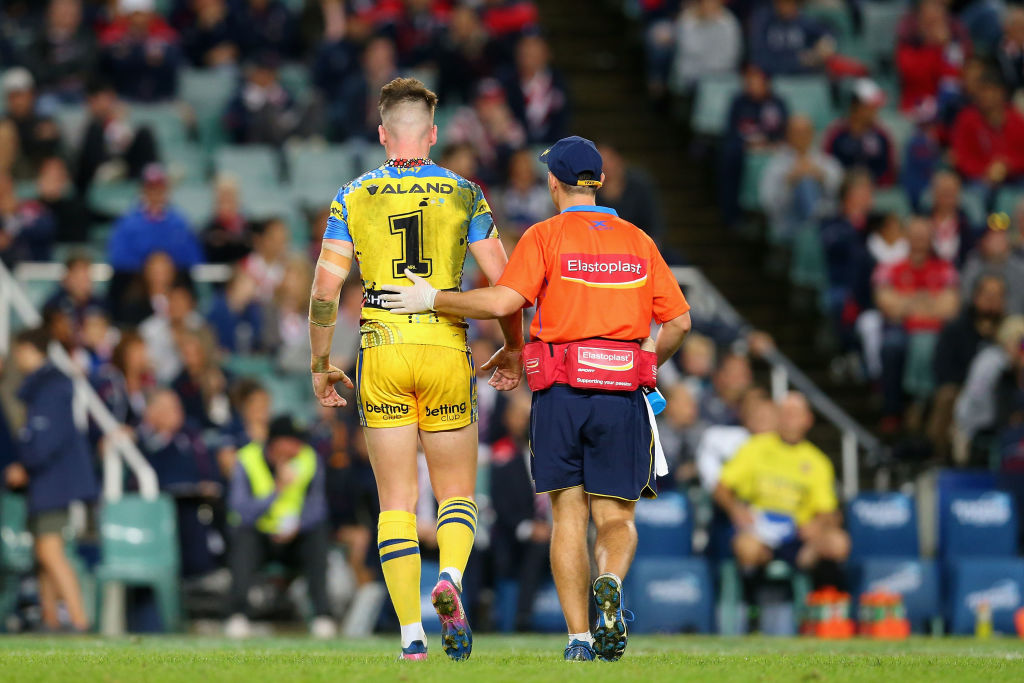 King Gutho – on and off the field
Being captain of the Parramatta Eels in 2020 could be a fulltime job for 3 people let alone a 25 year old who needs to juggle this with his own form in the ever demanding custodian role. "We train so much and there's a lot of stuff to do as Captain…..you never get away from pressure these days with social media and that". Rather than be weighed down with the workload, Gutherson sees study as an outlet.
"If you're not proactive and want to keep learning then you're just waiting for things to happen. This (the course) has been huge – putting me in the right direction", going on to explain that he believes that it helps him as a player and how the things you do off the field are just as important than what you do on it. "When you have other things away from footy….it just gives you something to get away; it lets you relax, reset and refocus after game"
Make your tomorrow better than today (Gutherino-style)
Transitioning away from footy can be hard. A player can spend over a decade playing a game they love then the one thing they've ever known gets taken away. It has been said that it is important for players to realise that they aren't just 'footy players' – they're people who happened to play a game; it doesn't define who they are as a person. Luckily for Clint, it appears he has found his 'purpose' already, proudly proclaiming "I love training" – even going as far to say he actually enjoys pre-season. (clearly there are no sand dunes at Parramatta). "I've always enjoyed training and pushing my body to the limit and I feel with my experience as an athlete I can help other athletes or the general population and put them in the right direction".
"Gutherino" – as he is affectionately known after his unique post try celebration – might be just 25 but he knows that to make his tomorrow better than today, the foundations need to be laid now. "If I could talk to myself at 20-21, I would say to focus on finding something else because you realise so quickly that footy can stop and be taken away from you. I want to start building who I am and life after footy while I am still in the prime of my career". And with Parramatta currently first on the ladder chasing their first premiership in 33 years, that prime might come sooner than he thinks.
Listen to Clint speak about his education journey here on the Be Ready podcast
Connect with us on social media!