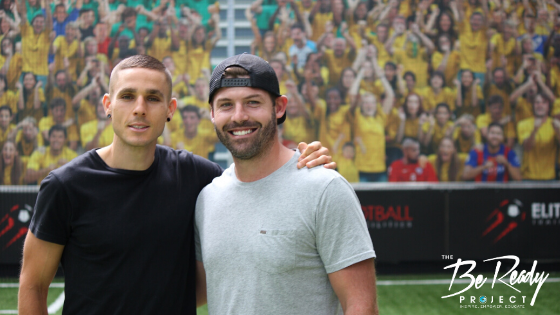 Off-field development improving on-field performance
Written by Leon Keir
"If I could go back to when I was 18, I would complete my Certificate III and IV in Fitness, I would have done a certificate in strength and conditioning, and my coaching licenses," says Diogo Ferreira, after playing professional soccer internationally and in Australia for over 12 years. What makes him say that?
29-year-old Diogo started his professional playing career at the age of 15 with FC Porto in Portugal. After three years, Diogo returned to Australia because he wanted to represent his country at the Olympic Games. Unfortunately, Australia could not qualify that year and Diogo found a home for the next five years with Melbourne Victory.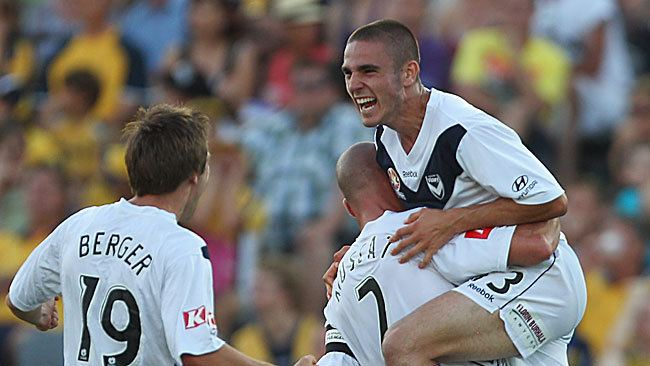 Diogo later joined Brisbane Roar FC, where he was part of the team that won the premiership and championship. After Brisbane, Diogo played for Perth Glory for two years. At this stage, Diogo realized that it was an excellent time to challenge his career and open himself up for more life experiences and exposure abroad.
Diogo went on to play for Persib Bandung in Indonesia, Penang FA in Malaysia and later in India and Japan for a few more years.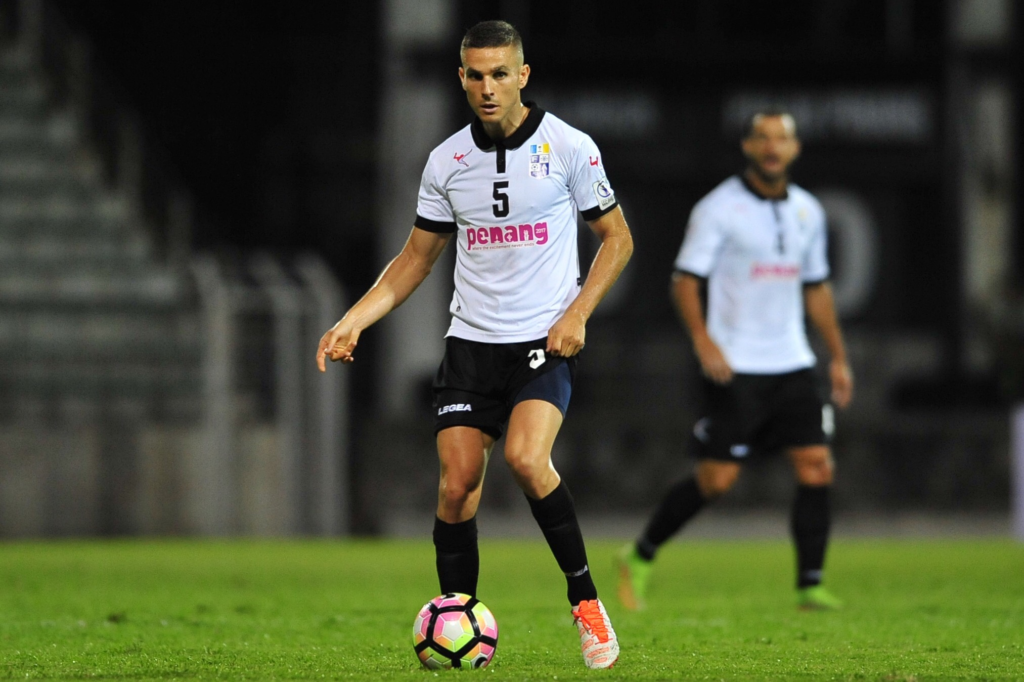 It is a bit hard to pick favorites, but Diogo says one of his highest moments was his time in Brisbane Roar. "It was a great season, on the pitch, but off the pitch as well. We had a really good bunch of boys, and that's what made us successful".
He also remembers his time in Indonesia very fondly. "I knew it was a quite big team there, but I didn't know how passionate these people were. We had training sessions attended by more than a thousand people. We ended by going in army trucks to training sessions."
"As sportspersons, we think our best time is when we are making the most amount of money. That wasn't the case. I was making the most money when I was in India. But I was having a hard time there, which made me realize that money is not everything. I was quite sick when I was in India. In one month, I lost about six kilos and just kept getting sick constantly. This was one of the lowest moments of my career."
After a long career that spread across different continents, Diogo is back in Australia, completing his education. Why is he doing that?
"Time goes really quickly, and before you know it, you are 29 like me, and your career is nearly over," says Diogo.
Getting injured on the filed is another reality that young athletes must anticipate. Diogo recounts experiences of his fellow-players: "fortunately, I've been lucky with injuries. However, I have had so many successful teammates, all of them excellent players, they had injuries, and they've got nothing to fall back on".
Diogo's advice to players is to have a plan for education alongside their sporting career. "From an early age, start doing something, not only for "in case" or "what you're going to do after," but also to take your head away from the game a bit. It is essential to challenge your brain and to get out of the routine. If you got something outside, something you can work towards, your game will improve as well".
Why Did Diogo Choose Fitness Course?
After being involved in football for such a long time, fitness is something Diogo thinks comes naturally to him. "I have been involved in coaching, and always enjoyed it. How could I integrate these two things? By doing a fitness course, because these two complement each other."
Diogo believes that this is true for most athletes. "Since a young age, all we know is the sport, being competitive and staying involved in fitness. Sometimes it is tough to find other interests because we never really had time for that. So I think a common interest for all athletes is fitness. Because that's what we do every day, that's why I recommend this course."
Are you an athlete who is unsure about what course to pick up? Here is a word of advice from Diogo:
"If you are not 100% about what you want to do in the future, I would recommend doing a fitness course because that's something that you have prior knowledge about and something that you do day in and day out."
Connect with us on social media!