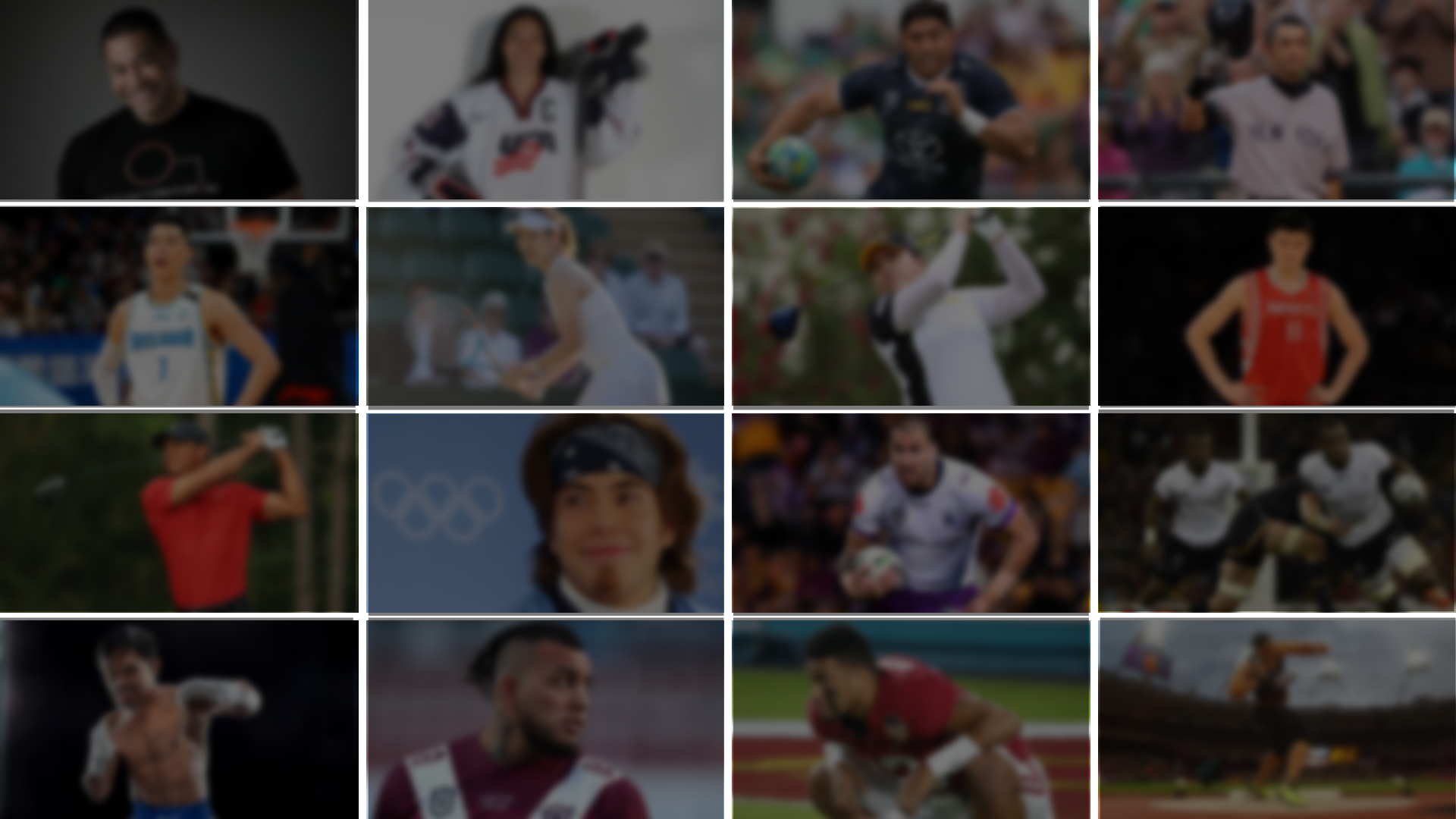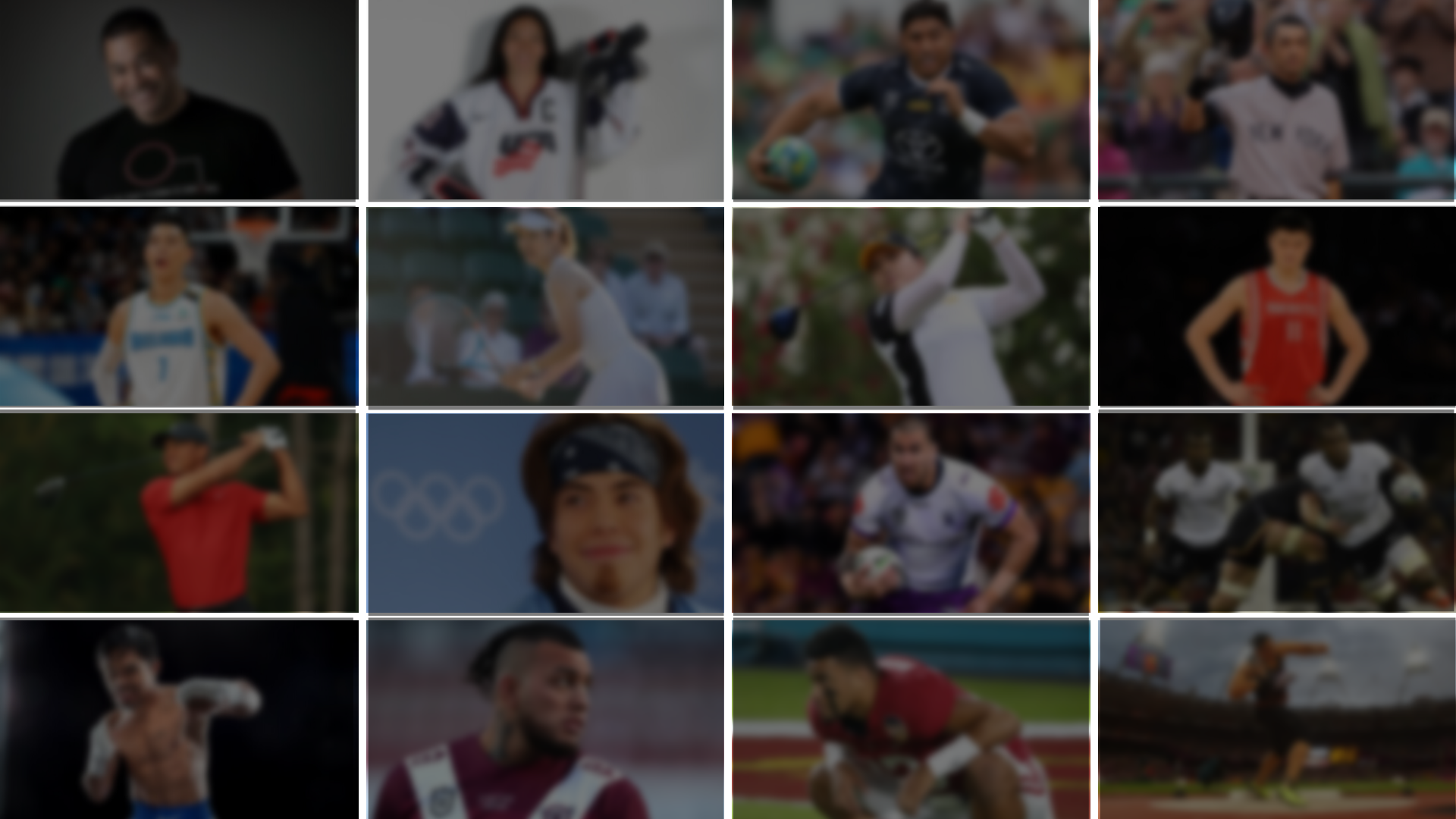 The Rise of Pacific Islander & Māori Athletes in Sport
Olsen Filipaina – The Polynesian pathfinder
The changing face of rugby league has been described by some as the 'Pasifika revolution' (Lakisa, 2011) or "Polynisation" (Skene, 2015) of the game; growth has been so rapid at junior levels that in the NRL now 46% of players are of Pacific background, according to Dr. David Lakisa of Talanoa Consultancy.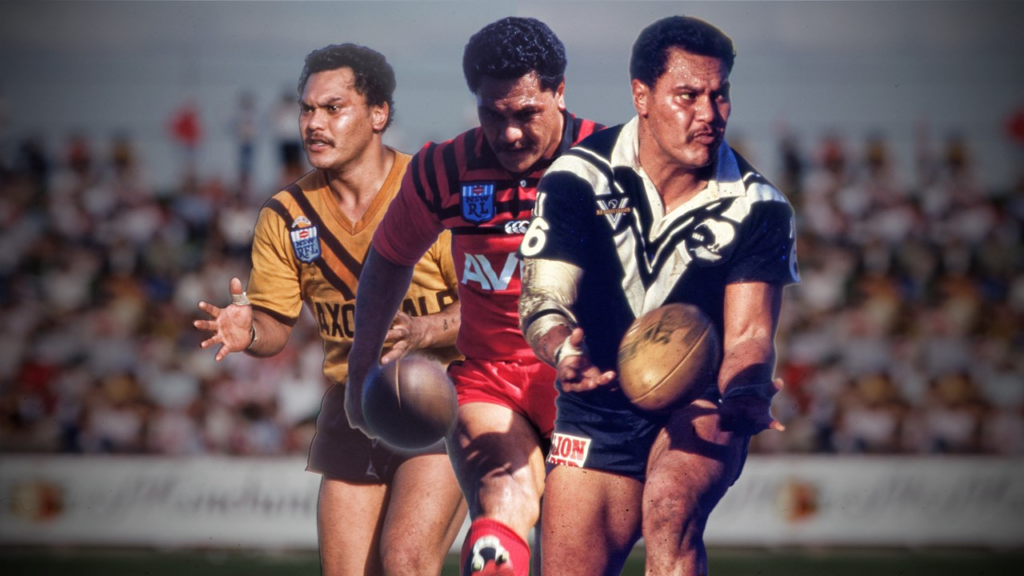 In many ways, 46% representation can be attributed to the influence of 'Pacific pioneer' – Olsen Filipaina, the Polynesian known for taming Wally Lewis in a Test match at Lang Park in 1985. Olsen dominated Rugby League in his home of South Auckland to the point where he could no longer keep rejecting the advances of the Winfield Cup, joining the Balmain Tigers in 1980. But what he walked into was a society that was still behind New Zealand in their social behaviour; a society where open racism was an acceptable part of the footy culture. "Some fans didn't know about Polynesians so I copped the same slurs as the Aboriginal players. I could have passed except for my big thighs!" he chuckled.
The Pacific community (referring to people of Polynesian, Melanesia, and Micronesia heritage) are now so embedded into the fabric of the game that it is difficult to imagine a time when players of such heritage were racially vilified and ridiculed for being viewed as inferior due to their minority representation in rugby league. Thirty years ago, one man helped change that view with a showcase of such raw talent that it planted the seeds of the 'Polynesian power' game. Today, historic results such as Tonga's triumph over Australia in a 2019 Test match, coupled with powerhouse performances at the 2017 Rugby League World Cup; many have described the once minnow island nation, 'The sleeping giant' of the Rugby League world which has truly awoken – both on and off the field.
Staying ahead of the game 

Speaking of trailblazers, former PDHPE teacher Dr. David Lakisa was appointed as Australia's inaugural 'Pacific Islander Coaching and Development Officer' for New South Wales Rugby League (NSWRL) in 2007, before embarking on his extensive Ph.D. thesis entitled 'Managing Pacific Diaspora in Australian Rugby League'. He has witnessed firsthand the significant rise in representation and how it intersects with the ever-changing sporting landscape. "The initial drive of the research was to investigate the sudden 'wave' of Pacific athletes in Australia. To raise awareness…to give coaches, staff, and administrators an understanding into Pacific on athletes (and their different values). However, I continually wonder what will the next decade look like for non-Pacific administrators and the broader community? That was a key driver of this research. While the representation increase is obvious, what are we doing as organisations to ensure we are one step ahead of the game".
No one cares what you know until they know you care
These sentiments are echoed by Dr. Sierra Keung – not just through her research into the motivations of Pacific Islander and Māori athletes in US College sport but the personal challenges she faced herself as a junior athlete. "Several times my differences in values and upbringing presented obstacles and challenges with my coaches as it conflicted with their opinions and beliefs", further highlighting the need for coaches to know their players and how they respond.
Moreover, Filipaina supports this notion of relationship building and nurturing; speaking fondly about then Kiwi coach Graham Lowe who picked him from reserve grade to mark the best player in the world – Wally Lewis "Aussie coaches were in your face, talking a million miles an hour and would humiliate you in front of your teammates," says Filipaina. "Lowey was different, he did the little things that made you comfortable and trust him". Lowe himself adds "For Olsen to be playing reserve grade was a disgrace," with the Kiwi coach crediting cultural understanding as his secret weapon, believing Australian coaches didn't know how to deal with Polynesian players, and that they "didn't understand family orientation, eye contact, religion and, very importantly, the expectations of family members".
The different values of the Pacific


This week, one of the best players of the last decade – Roger Tuivasa-Sheck – announced he would be immediately returning to New Zealand as the Trans-Tasman bubble was closing. Although he is crossing over to try his hand at Rugby Union next year, no other player has bled more for the Warriors in his time at the Auckland club. Despite this, Roger still faced some heavy criticism from Australian journalists who were claiming he had "walked out on his team" and is "getting paid 1 million dollars a year – he needs to stay". Valid points, granted, but is this a further case of cultural misunderstanding?

Dr. Lakisa speaks of the core values he has found over his extensive 9-year research in pacific islander culture.

"Number one – family… Not just with beings but strong ties to ancestral lands". (let's not forget Roger spent all of last year away from his family back in NZ).
"Number two – the collective sharing nature amongst Polynesian people". What is the absolute best for the family, the tribe, or the team supersedes all. He explains "it's the sharing of resources, where the individual goal takes a back seat for the greater good" – a bit like Roger, the 2018 Dally M medallist, playing on the wing to allow young gun Reece Walsh play fullback.
"Number Three – spirituality is a cornerstone of Pacific culture and is often overlooked as a critical influence and motivation for Pacific athletes.
"Number Four – reciprocity, the practice of exchanging things with others for mutual benefit.
"Number Five –respect… New age modern coaches regularly seek feedback and input from players – but how does a Pacific player suddenly do this if for their whole life they have grown up not to question an authority figure. Never speak back. Do as you are told.
We all have different values
Dr Sierra Keung goes further with these different cultural values, citing the decision of Jason Taumaulolo to turn his back on Tier 1 nation New Zealand and the corresponding match payments and elect to wear the red of Tonga for next to nothing. "Playing for Tonga" she explains "you can't put a price on going out and paying homage to the ancestors who, essentially, have left their homeland to allow you the opportunity to play professional sport". Money is a strong value for some cultures but for Pacific athletes, not as much when compared to their non-Pacific counterparts. Roger Tuivasa-Sheck may have made a decision that did not align with the values of a non-Pacific journalist but this further highlights the continued steps that the Rugby League community – coaches, staff, and the public alike – needs to make to understand the values of people from different cultures of their own. Steps that David and the team at Talanoa Consulting continue to make, helping organisations have the cultural understanding and how they can implement this into their businesses.
The rise of the pacific
In the 1985 test series between the superstars of Australia and part-time players of New Zealand, the first 2 tests were both won by Australia by a last-minute try. In both of those test matches, Olsen Filipaina won man of the match from a losing team while marking Wally Lewis. By the third test, with a sense of belief instilled in the amateur Kiwi players, they won 18-0. When people asked Lowe how he got the best out of Filipaina and the team he answers: "No magic wand. I just brought a sense of love to those boys". It's amazing what a bit of understanding can do. The last word is reserved for Filipaina, only recently recalling "I told them all back then. You don't know who Polynesians are now but you will soon."
30 years on with Tonga – population 100,000 – beating Australia, well, we now certainly do! In sum, what is certain is the 'Pasifika revolution' (Lakisa, 2011) or "Polynisation" (Skene, 2015) of the Australian rugby league is a reality and is expected to increase (Lakisa, 2014).