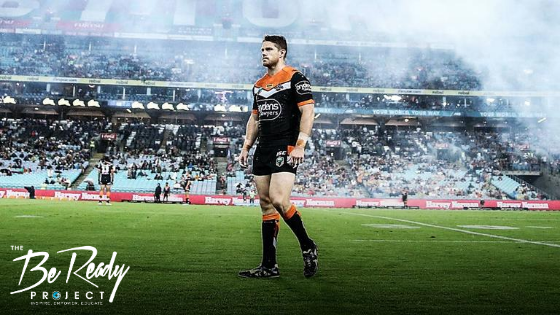 The untold influence of Chris Lawrence
Posted on
August 12, 2020
Until his death in 2012, Don Ritchie was known as "The Angel of the Gap". For over 50 years, Ritchie would walk across the road from his Watsons Bay home to the sheer cliffs of Sydney's eastern suburbs and, armed with nothing more than a smile and a few kind words, talked hundreds of troubled people out of taking their own lives. Ritchie moved to that house in 1964. Up to 400 saved lives later, he received formal recognition with an Order of Australia Medal in 2006. He had been doing this for years and years with barely anyone knowing about his heroics.
Last week, Chris Lawrence played his 250th NRL game for his beloved Wests Tigers. It is well documented that the former Kangaroo has had to endure some of the most horrific injuries seen in the sport. From a hip injury that required seven medical staff to put it back in place to a facial injury so bad at the time it would've made Picasso proud. But what isn't well known is the fact that Chris has directly influenced over 100 NRL players; providing them the means to complete industry accredited fitness and youth work courses. While this certainly isn't in the league of Don Ritchie but for a person to achieve this despite going through those injuries and the accompanying mental demons, it is something that needs to be recognised and acknowledged in the NRL community.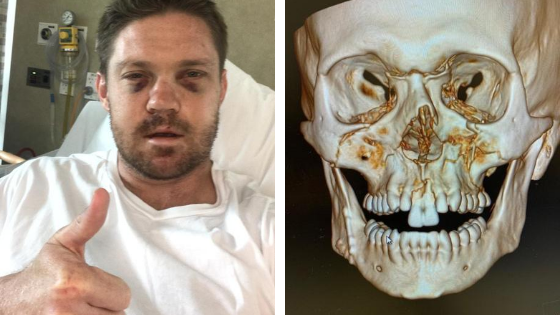 Chris Lawrence burst onto the scene in 2006 as a long-haired, skinny winger; scorching down the touchline of Suncorp Stadium. Being thrust into the spotlight so suddenly can be dangerous to anyone; let alone a 17 year old schoolboy. Even the great Brad Fittler, by his own admission, had to move back in with his mum as he was partying too much and letting fame get to his head back in 1990. Perhaps it was Lawrence's introverted nature which allowed the deliberately and ironically nicknamed "Rowdy" to stay well grounded; finishing his studies at St Gregory's College Campbelltown with distinction and then pursuing further academic endeavours at college and university. However, in a recurring theme for NRL players, it was the practical application of these that actually allowed Lawrence to make inroads off the field. "I was 18 and just started a business as I thought a lot of the kids would get a kick out of it" he explains. "You don't know what you're getting into at the start but you just keep learning and learning".
Opportunity + preparation = success
"Playing footy is like your hobby; it's not even your main career!". Former player Issac John has built up a very respectable clothing business himself (YKTR) but even he is clearly impressed with Lawrence's own extra curricular exploits. As Paul Kelly once sang, from little things big things grow and for Lawrence it was running school holiday clinics around Campbelltown; realising that playing NRL presents opportunities to do such things with that public profile. However, 2011 saw Chris suffer that horrific leg injury; dislocating his hip. Such an injury would have broken most players but like most successful people, Chris used this setback as a chance for opportunity and growth; with One Wellbeing running its first intake of Certificate III in Fitness students; a small group of fellow Wests Tigers players.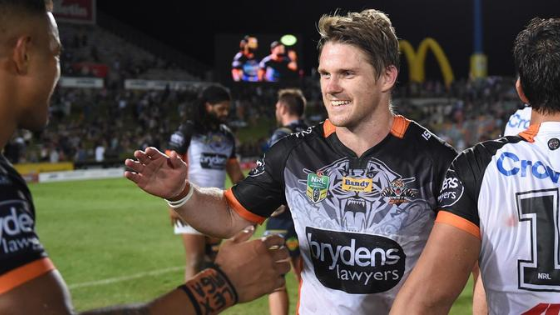 "Success is measured not by what you have achieved but by the opportunities you have created to help others succeed".
During his time playing the game, there hasn't been a player in the NRL who has directly influenced more NRL players off the field than Chris Lawrence. 114 NRL players have completed a course with One Wellbeing; countless others in U/20's and Canterbury Cup. 56 players have started the course before debuting and then going onto play in the NRL; proving the course allowed a steady off field balance and assisting them on their path to the top level. And this isn't just for the up and comers – established stars Wade Graham James Tamou and Tariq Sims were already representative players when they decided to explore post career options and complete a Fitness or Youth Work course. Chris's influence over the last 3 years is now spreading across other codes and even on an international level. Netball, cricket, soccer, rugby union, hockey, athletics, basketball and powerlifting – just a few of the sports where athletes have enrolled to follow the company tagline of "make your tomorrow better than today".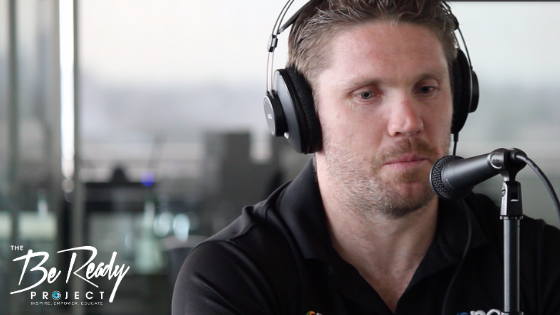 "Rowdy" truly believes that One Wellbeing has played an integral part in him having the sporting career that he has had. Research from leading expert into athlete wellbeing Professor David Lavallee identified a clear correlation between athletes who have an interest away from sport having more successful long term careers. In fact, Chris's own academically published 3 year research into elite athlete education in conjunction with University of Western Sydney has been presented on an international stage at the PAADS conference and the International Sport and Society Conference. Just last week, Clint Gutherson was named by Laurie Daley on the Big Sports Breakfast as his best player in the NRL to date in 2020 – not Tedesco, Taumalolo or Tommy Turbo. Clint himself has said the doing Chris's One Wellbeing course over the NRL Covid break has helped him mentally; in turn physically and bringing further evidence to this correlation. If this is true, it further emphasizes the widespread positive influence Chris has had on a myriad of athletes.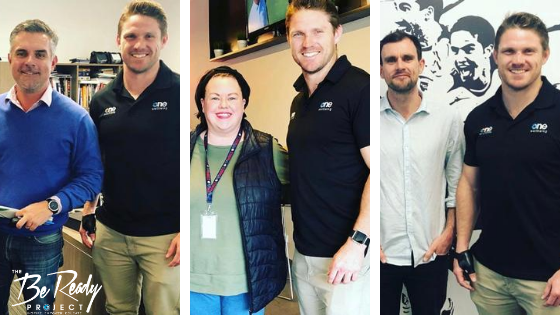 Yes, he might not be Don Ritchie but who could argue the untold impact Chris Lawrence has had on his fellow NRL players; potentially stopping them from going down a cliff of dangerous distractions and bad routines. How many of those 114 players might have instead spent the 200 course work hours playing Xbox, slapping a poker machine or chasing their losses at an obscure greyhound meeting; spiralling down the vicious cycle these habits can lead to.
Most importantly, this is a case study of a player who has gone to the very brink of the pain barriers. The brink of the negative mental demons. The brink of retiring and giving up time and time again. Yet here he is – 250 games in the bag, a fully fledged company and 10 years of influencing other players off the field. Billy Slater might have changed the way fullbacks play the game but here's hoping Chris Lawrence might have changed the way the NRL and other sporting bodies look at athlete education.
Listen to the full podcast
Connect with us on social media!