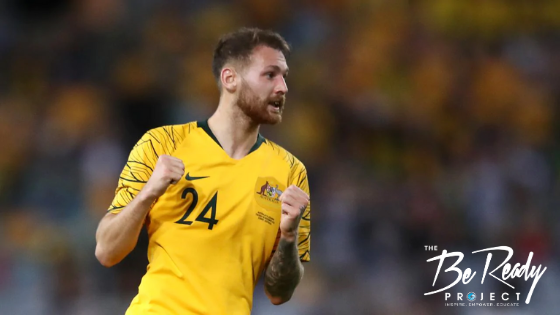 There once was a Scottish man, a New Zealander and Australian…….
Written by Tate Wilkins
Martin Boyle has achieved something that no other Australian has. Not Johnny Warren, Harry Kewell or Timmy Cahill. Boyle has the honour of being the only player to be selected for the Socceroos without even setting foot in Australia. Sure, that might not seem like a remarkable achievement but it's a feat that really sums up the tenacious, adaptable and persistent attitude of the Scottish-based player.
A diamond needs pressure to be made.
From the age of 15, NRL young gun Kyle Flanagan has been living the life of an NRL player. As part of John Morris's University case study, Kyle would train in the mornings with the Cronulla Sharks NRL squad, go to school then back to the field in the afternoon, a few times a week. The study's rationale was to expose future players to the life of an NRL player. Martin Boyle had no such luxury. Growing up in the small rural town of Aberdeen in Scotland, there were no junior academies or pathways. For Boyle, it was playing at his local club; as a 16 year old he was in the 3rd division using his speed against part time adult players. However, what seemed like overnight, Boyle went from that to the top flight grade; being "thrown in the deep end" he says. Playing against fully grown men could break a self described 'skinny, very physically under-developed player' but what was a sign of things to come, it was quite the opposite. "Those first 3 years were really hard but it was the best thing for me. There were loads of players who were much better than me at school but I was fortunate with a few opportunities. To me, it's about working hard, making sacrifices and just never giving up….There's always going to be another route… I worked my way up from the bottom". A Scottish Cup and a Championship win has definitely justified this.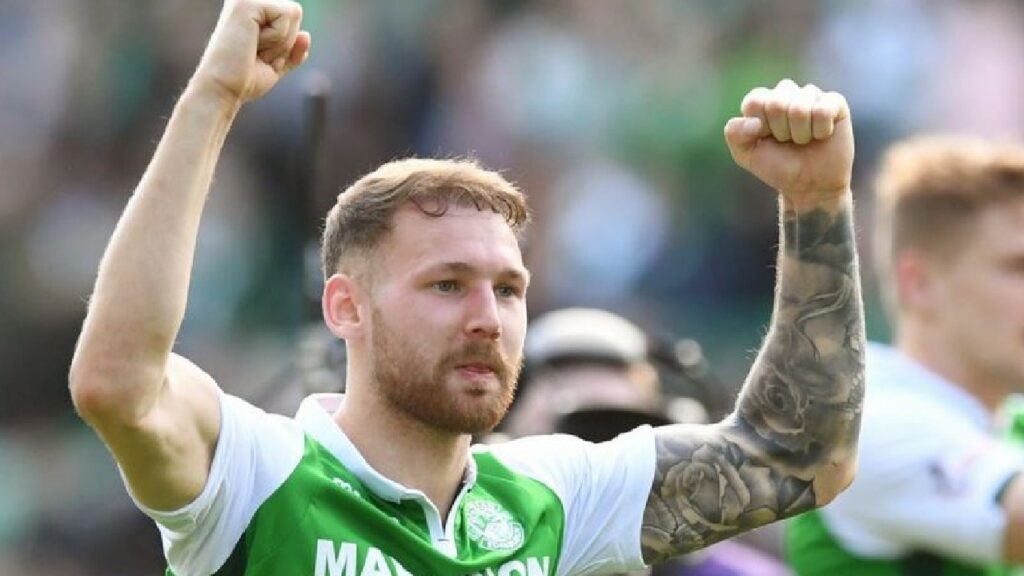 Image credit: www.thechronicle.com.au
When you leave the game, those ties are cut
Jayson Bukuya came to the Cronulla Sharks from Brisbane at age 16. Last month, the club released a statement saying the 31 year old had retired, effective immediately; citing injuries, lack of NRL opportunities and that 'it was just time'. More than half of his life had been spent at the club. 168 NRL games and the iconic 2016 Premiership win. Unfortunately, due to the COVID-restrictions, there was no farewell game, no lap of honour, no fairytale finish. And there was no word on what Jayson is embarking on next. "There'll come a day when you hang up your boots and you're left in the real world" Boyle philosophises. "When you leave your club, that's it. There will be no ties. Unless you do your coaching badges and you might get brought back onto the staff" Boyle confesses that "There are players who sink into depression when they retire; they can't really believe it's over"
Learning across the world is actually easy
When he was 19, Boyle started a University degree but only lasted a year. In fact, a lot of athletes are in professional systems from age 16; not being fully engaged with high school and thus not having a great relationship with learning. Their thought of 'education' might take them back to a classroom of 30 students judging them by reading out a passage incorrectly and the anxiety this brings. For Boyle now aged 27, he has been studying a Certificate III in Fitness from Scotland; with a classmate in Canada and his tutor in Australia, all at the same time over the Zoom online platform. "I had never used Zoom before, we began before isolation started. Initially, I wasn't sure how the communication would go across the world but it's been fantastic. (My tutor) can control my screen to type and help me through my questions". In each of his 2 Zoom sessions a week, Boyle has been 'in class' with Toronto Wolfpack Rugby League player Bodene Thompson, something he claims has been great; working and meeting people who are in the same situation as him.
There's loads of courses; it's a short career – make the most of it!
Martin Boyle doesn't set goals. In the new age of 'growth mindset' and the importance of having direction, this might seem neglectful. However, Boyle prefers to be in the habit of consistently doing his best in each situation. "The best advice I can pass on is to just never give up. If you really want it, you'll make the sacrifices combined with hard work and you'll get there". As Boyle didn't come through a professional youth academy, he realises the opportunities that young players now have. "The PFA (Professional Football Association) are big on it. They are always emailing information about job opportunities and courses". Boyle doesn't know if he will be a fitness professional in the future but he implores younger players to take advantage of these opportunities. "There's no harm in emailing them – there's no right or wrong way' It could be something small; it could be something to pass the time. There's a lot of courses out there. There's loads of things you can fall back onto!"
Connect with us on social media!