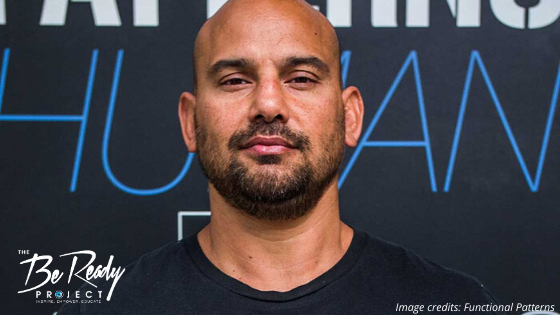 Work harder – or smarter?
Written by Tate Wilkins
Shannon Hegarty achieved everything in Rugby League. Premiership winner, Origin and Australian representative. He even posed for a charity calendar! When he talks about his upbringing, Shannon candidly remarks that he was "not the first picked in all junior rep teams" while growing up in Mackay. To win that elusive premiership with the Roosters in 2002, he had to fight his way back into the team, playing his first game in 10 weeks in the Preliminary Final; then going onto to score the first try in the Grand Final a week later. His secret? "Working hard and taking chances". But at what point does working hard become too hard?
Premierships, Origin and Cameron Smith
In Origin folklore, it is well known that in 1995 Coach Paul Vautin told his bench utility Ben Ikin, then a pimply faced 18 year old with 7 games experience for the Gold Coast Seagulls, to "wait outside for an autograph, son". Perhaps this is a QLD thing as 8 years later, Shannon Hegarty is greeted by a young player who introduces himself to the Roosters centre but then stands there puzzled when he doesn't know who he is. That player? Cameron Smith. In fairness, only a day earlier Shannon had been "8 beers deep into a Watsons Bay Pub session" after originally being told he didn't make the team. But, like what he was used to all his life with rep teams, a late withdrawal led to a mad scramble up to Brisbane to join the Maroons camp. It wasn't that Shannon was arrogant or naive, he simply "didn't watch other games of footy", being extremely committed solely to a Roosters team that featured in 4 Grand Finals from 2000 to 2004.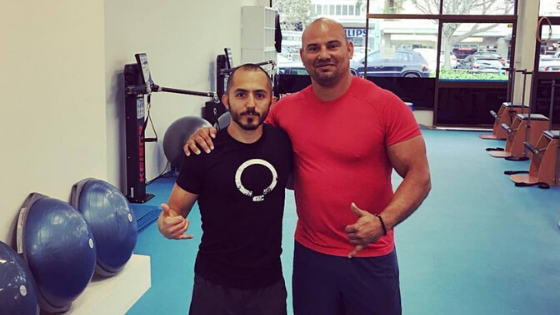 Former Roosters coach Ricky Stuart is renowned for his intensity. In fact, he once allowed his players to have as many beers as they wished at a pre season camp; only to wake them up at 3am for a tortuous hills session in the pouring rain. After a few seasons, Shannon Hegarty's body was a mess. A few surgeries, a hernia, groin and shoulder reconstructions – when you play and train at that intensity, something's gotta give.
So, like most ultra competitive athletes who have spent their whole life priding themselves on 'working hard', you do whatever it takes to get back onto the field. And in Shannon's case – he found himself in a vicious cycle with painkillers. "You start taking them to get over the injuries but then there's the depression of not being with the team and feeling isolated.
You take more just so you can get through a session or a game. But then they don't start masking the pain….you start indulging and they become something else". In a sport where pushing through the pain is seen as a 'badge of honour', it can be very hard to simply change that mindset when it comes to other areas of their life. When they are being told to ignore the pain while running up that hill at 3am yet are supposed to have a different mindset when it comes to injuries?
Failing to prepare is preparing to fail
Rugby League is often heralded as 'the toughest sport in the world' yet Shannon describes the very first year of retirement as 'brutal'.
"You go from having this regiment every day; being very physically active to not really wanting to think about footy anymore'. In fact, Shannon sees the first 3 years after his last game for Cowboys in 2009 as the biggest challenge he's faced not just for him but also his family. "I didn't plan ahead very well and because of that I probably put myself and family through more trauma than necessary. If I had planned better, maybe that 3 year period may not have been so brutal".
Shannon was always seen as a good guy of the NRL, never suspended or subject to any off-field scandals. However, even he admits he got caught up with the NRL lifestyle. "Being young, you just think this is going to last forever and I'm going to have all this money saved and I'm going to have a buffer (in between playing and retiring) to figure it all out". But, with most things in life, you don't know what you've got until it's gone and with his career coming to an abrupt halt due to injury, Shannon was left scrambling to think what to do next in life. "It's very hard for me to do something I am not passionate about…it took me a good few years to figure that passion out and where my place in the world was".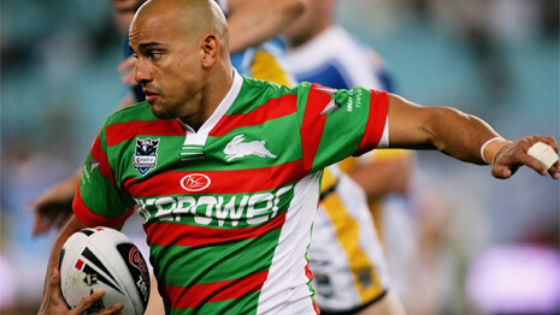 Image credits: dailymercury.com.au
Discovering that passion after footy
On Australia Day, 2008, the Jacksonville Axemen in USA were exposed to an international audience as they, in collaboration with South Sydney Rabbitohs owner Russell Crowe, hosted an exhibition game between the Rabbitohs and Leeds Rhinos; drawing in 12,500 curious spectators. Little did Shannon Hegarty know that a few years later he would be over there helping out the club in a strength and conditioning role. It was here that he discovered that passion for fitness as a career, originally starting his business 'Down Under Fitness' in 2014, the year South Sydney won their first NRL title in 43 years. Why fitness? "I didn't realise at the time when I was playing professional sport that I was picking up a great skill set to train people. Shannon uses the same mentality when training people as he had while playing Rugby League "I've taken everything from footy….being in the sport for such a long time, it gives you a certain way of viewing exercise and approaching it"
Hearing Shannon Hegarty talk now as a 40 year old, he sounds like a person who has gone through hard times but is at peace with himself and where he stands in the world; almost appreciative of the hard times and how they have shaped him as a person. "Reflecting back on those early years with the Roosters, it was a surreal time, I was very fortunate, very humble, very grateful and very blessed". It is almost fitting that he is now back in Bondi, working as a fitness trainer and passing on experiences from his career to help guide young athletes of the future. "People who train hard in a gym, you take them out of the environment that they're used to and take them outside, you can see the difference it makes to them mentally" Hegarty advocates, fortunate to have Bondi Beach as his workplace for clients. As for some advice for young NRL players starting their career, Hegarty now realises the importance of having a mix of footy and other interests as well "I believe in the balance of not spending all your time in one place". And from a person who's learnt the hard way yet achieved everything in Rugby League, that's advice we can all try to follow.
Connect with us on social media!