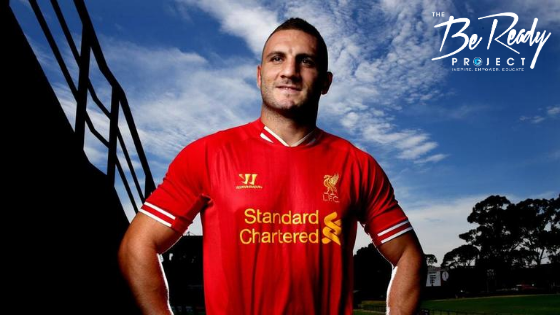 You'll Never Walk Alone
There must be something about wearing the number 9 for the Tigers. Former Balmain Prop Steve Roach, talking on the Matty Johns Podcast last month, tells a story about payments to players back when they were semi-professional. "The most a player would get would be $90K. Our International number 9 Benny Elias knew the club was cash poor but asset rich; owning the whole street next to Leichhardt Oval. Each year, Benny would point across the ground to a little villa roof and say "I'll take that one" as his yearly contract. After a few years we knew it as 'Benny's Street". And everyone knows what the price of Real Estate in Sydney is worth in 2020".
Robbie Farah must be sick of the comparisons to Ben Elias. But they are comparisons for good reason. Both are club legends. Both had long decorated representative careers. Both are 'colourful' characters (ask Anthony Watts and Mario Fenech respectively). Both are of Lebanese descent and Balmain juniors. And, as you'll learn, both have achieved as much off the field as they did on.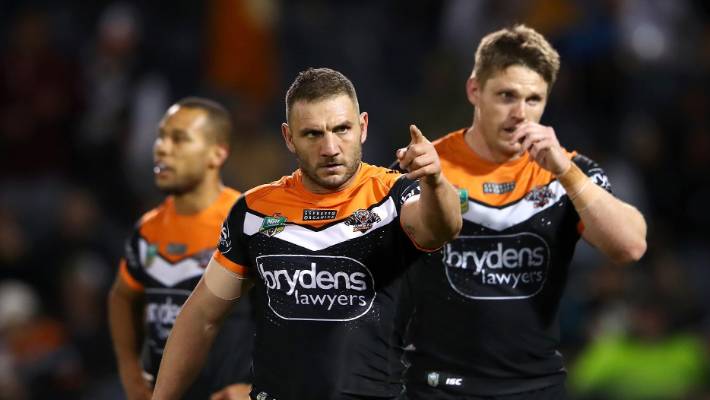 Image credits: stuff.co.nz
17 years of NRL football – a snapshot
Farah achieved so much on the field until his retirement last year that it is worth recapping:
Debuting in 2003 for the his local club Wests Tigers; playing 303 NRL games total
That 2005 premiership; avenging Elias's 1989 Balmain Grand Final disappointment
Dally M Player of the Year Runner Up 2007 and 2010
Starting his rep career in 2009 with 16 games for NSW and 8 games for Australia
7 games for his country of heritage Lebanon
6 beers consumed under the Wayne Pearce Hill scoreboard in 2017
4 flights within 3 days to watch Liverpool win the Champions League in Spain during the 2019 NRL season
1 YNWA (You'll Never Walk Alone) tattoo; confirming that Liverpool fanaticism
1 amazing career
These achievements can all be found with a click of a mouse. They have been acknowledged and celebrated from Birchgrove to Bradbury; from Leichhardt to Leumeah. What rarely gets mentioned is how a player faced with the pressure of being the captain of a joint venture club and busy playing rep footy managed to set himself up for life after Rugby League so well. As Robbie explains: "Have a plan. Don't wait until the last year of career. Be proactive; not reactive – footy isn't everything. You're going to retire then you've got another 20-30 years of your working life left!". Let's look at some of those ways Farah has set himself up for life after footy:
Completed a Bachelor of Economics from University of Sydney
Farah chose the course straight after school as he was "good with numbers and it was the shortest degree) (3 years)". He started off face to face but dropped off once he began full time NRL. In the end, it took him 8 years to complete; eventually getting it finished when moved to online study:
Farahs Findings – "It became easier when I picked it up again online. The demands of a full time athlete are so extensive; for me, the hardest thing was to motivate myself to go into class on my day off. But then I found when I could set aside some time when I could do my work online. I like learning on my own -I i found that to be a lot more efficient to customise my time and my learning".
Property and financial investment
Farah credits having 3 older brothers as being positive influences and being the 'good advice around me'. Knowing from an early age that he wasn't sure how long his career would be, Farah took the money from his first contract at age 20 and bought an apartment, then realising the importance of that and igniting the desire not to be a player who finishes their career with nothing to show for it, who have to the pressure of having to work 9-5 straight upon retiring.
Farah's Findings: "After that first one, it evolved from there and I was lucky to invest in a few more. Now that I am finished and whilst I am still working, there is no pressure on me for not next paycheck. Players do take for granted when you're on that good money at 21, 22 and you almost feel that you're bulletproof and that money is going to last forever"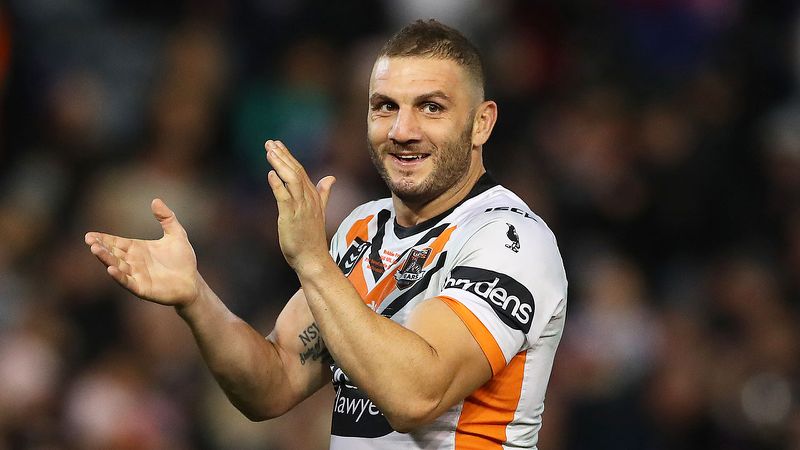 Image credits: au.sports.yahoo.com
Buying a property and developing it into a duplex:
During his career, Farah bought a property in the Inner West which he decided, with his close project manager and developer friend, to transform into a duplex. Although this was totally foreign to the Tigers rake, it spawned into a passion for construction and development. Robbie explains "I did the economics degree but just wasn't passionate about it – I was finished studying and didn't want to go back"
Farahs Findings: "I went into it with no experience, you've got to budget, then problems arise that you've got to solve but you learn along the way – it was a great learning curve; I found it quite challenging and interesting. It became my little project that was a good distraction outside of footy – a release"
Once owned his own restaurant 'Leicha Tiger' in Leichhardt in 2010.
The restaurant may not be currently operating but the lessons of how to start and run a business certainly would have given him the experience for his property and development ventures; which are invaluable life skills. And word is the Benji Wagyu Burger was a hit on Norton Street!
Starting and running his luxury travel event company "247"
Being at Souths was a difficult time for Robbie Farah. Not just going from the highs of Origin to the 100 people at North Sydney Oval but turning 33, he thought he was in the part of career to sit down and think 'what do i do next'. Farah had the degree but didn't want a desk job. But, like previous endeavours, he found what to do by actually "doing". Farah recalls "I went on a trip to the Super Bowl in the USA and got an idea of an event company for these VIP trips to events. So we sat down with a mate of mine and came up with "247".
Farahs Findings: "The first year or two, we purposely tried to slowly evolve the business so I'd be ready to take it full time when footy was done. Getting started isn't too bad. We started by going through usual legal requirements of a business. From there, being a Rugby League player, I was fortunate to have the easy access to push things like social media and interviews on TV then grew from that. I've really enjoyed it. Things are obviously stopped at the moment but we're confident of it taking off in the future".
Finding that next passion
For a player with so many off the field experiences, Farah still admits that Rugby League was his life passion and he still hasn't found his next true one. But, he isn't worried. Luckily, seeds of investment sown earlier on mean he doesn't have the pressure to dive straight into a career that he won't enjoy. "I saw this year as a gap year, I was travelling a fair bit.. I was fortunate that I didn't have to go straight into work full time and I wanted to travel and do all the things I never got to do. Retirement has been great – even though I got kicked out of the Wests Tigers WhatsApp group!"
Listen to the full podcast
Connect with us on social media!